ICON FREESTYLE ROPE : PRE-ORDER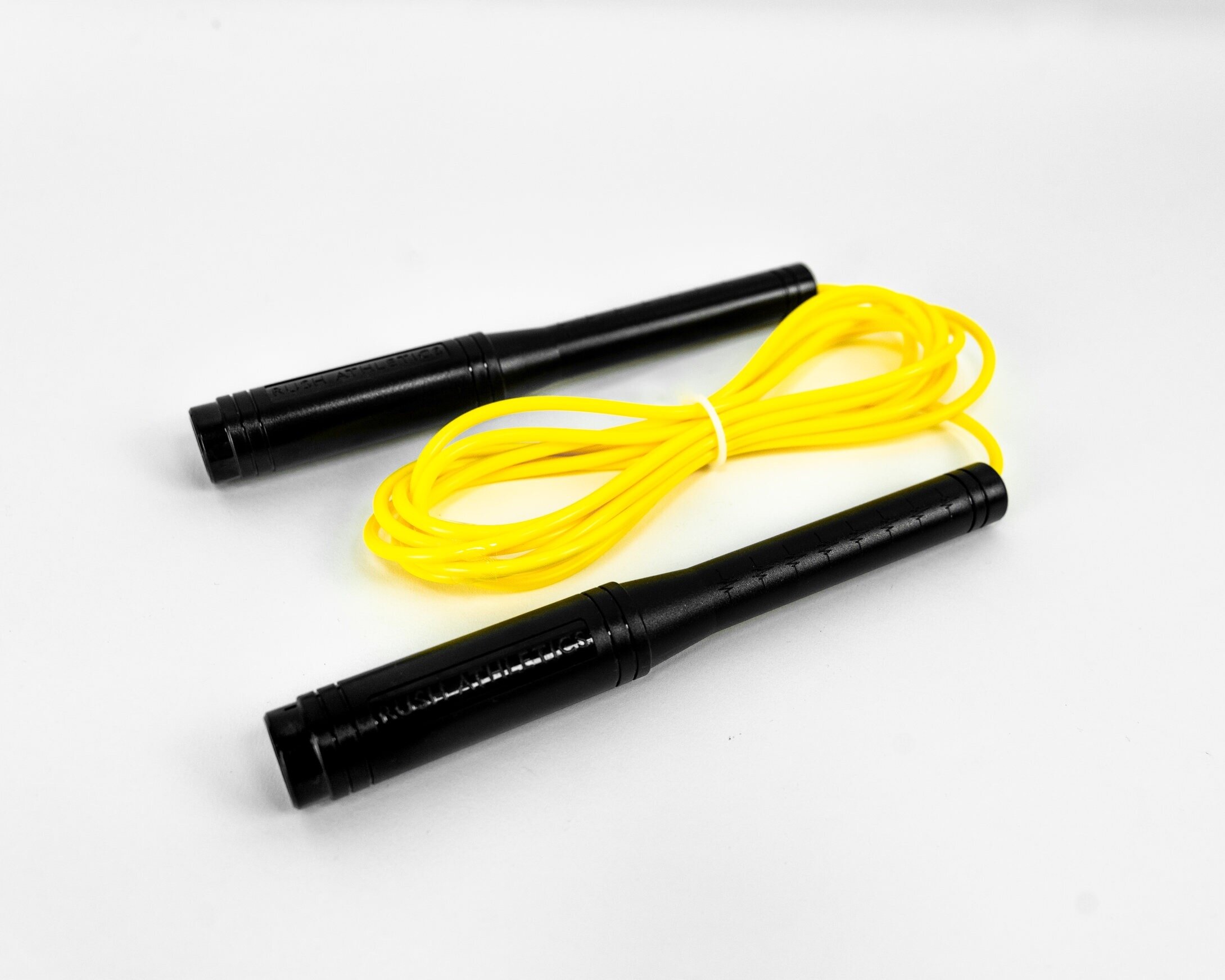 ICON FREESTYLE ROPE : PRE-ORDER
THIS ITEM WILL BE RESTOCKED IN LATE SEPTEMBER.
BECOME ICONIC. This rope is ideal for all jump rope enthusiasts and is perfectly engineered for tricks and releases. It's unique polycarbonate long handles are extra strong, light & ergonomic. The embossed branding provides extra grip. Interchange between the ultra quick speed rope or attach the beaded rope for a different feel & look.
The Icon Rope Box comes complete with:
One pair of polycarbonate long handles (approx 20cm length)

10ft adjustable PVC rope (4mm), ideal for speed and fitness training.

10ft soft beaded rope for precise control & manipulation. Ideal for advanced tricks and releases.

Optional grip tape for precise control, rope manipulation & handling.

Mini carry bag (cotton)

Approximate weight of the PVC Icon Rope is 130g | Beaded Icon Rope weighs 180g
For sizing, tutorials & guides on how to use your rope, please visit Rush Athletics on YouTube. | To maximise the life and performance of your rope, we recommend keeping off concrete and hard flooring.